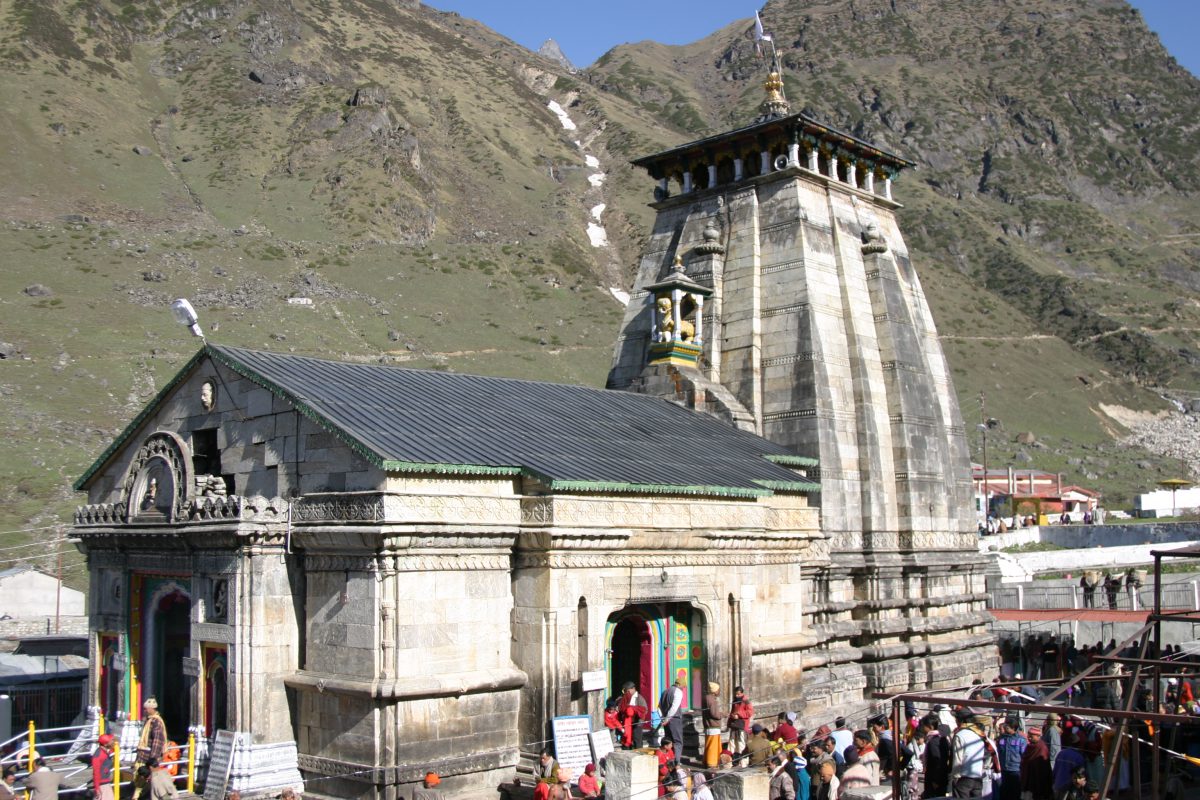 Importance of Kedarnath Temple
Kedarnath Temple is one of the most important holy shrines of Chardham Yatra. In Hiduism, Importance of Kedarnath Temple is very high. Kedarnath Temple is in the Rudraprayag district in Uttarakhand State of India. The holy town of Kedarnath is origin of Mandakini River. It is very famous as one of the sacred abode of Lord Shiva, where one of the 12 Jyotirlingas lies.

When we talk about Kedarnath, how can we miss the astonishing and most revered Kedarnath Temple. Which is at an altitude of 3584m above sea level. The importance of the Kedarnath Temple is visible with the growing number of pilgrims that heads towards this holy every year. It is the beautiful temple that receives footfall of thousands of pilgrims every season to catch to catch different embodiments of passion i.e. love, mysticism, fear and death displayed by Lord Shiva.
Its Mystical Architecture
Kedarnath Temple aged more than 1000 years ago is the symbol showing the presence of one of the 12 Jyotirlingas of Lord Shiva. Standing tall in the Rudra Himlayan Range, the temple is standing over a large rectangular platform. Built by the revered guru Sri Adi Shankaracharya. The temple adored the beautiful figures of the deities and scenes from mythology on the inner walls of the temple.

The temple do contains a 'Garbha Griha' meant for worship and a Mandap that is designed for assemblies of visitors and pilgrims.
What's In Its Legendary History?
The legendary significance of the Kedarnath temple. It is dictates the historical chapter that opens up the story of Mahabharata wherein Pandavas after killing their cousin brothers, Kaurava. They feel themselves guilty and thus, remain incompetent to enter heaven. Onto the way of forgiveness, they looked for the Lord Shiva.

Lord Shiva evaded on account of considering the Pandavas guilty. In order to do so, Lord Shiva transformed himself in the form of a bull and grounded himself. According to the mythology, different parts of bull body appeared at different places. And these places is worship by the devotees as Panch Kedar. Kedarnath is renowned for having bull's hump.

Visitors and pilgrims visit the Kedarnath Temple with the purpose to enlighten their poor souls with the powerful and purified cosmic light that resides in the form of conical rock shaped formation that is worshipped as Lord Shiva in the form of Sadashiva. People visiting the temple believe that this visit will grant them the staircase to attain Moksha from all their sins.

The temple opens for the pilgrims when sun enters the zodiac sign Aries i.e. during the months from April to November.