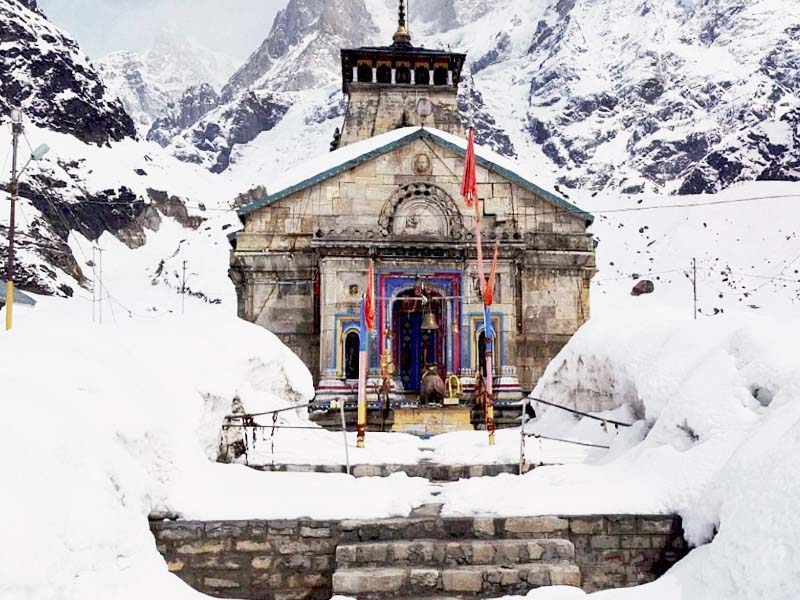 Kedarnath Pilgrimage Yatra 2021: Pilgrims Will Walk Through the Snow
As one of Uttarakhand's Char Dham's four pilgrimage sites, Kedarnath has always been popular in offering tourists a lot other than seeking blessings. Kedarnath Pilgrimage Yatra 2021: Starting on May 15, the Kedarnath Yatra will allow the pilgrims to get a spiritual experience that they have never had before. As Kedarnath experienced heavy snowfall in early 2021. Generally in Starting huge snow formations in way to Kedarnath Temple. Tourists like to indulge in a religious walk up to Kedarnath with snow around.
The huge snow formations on the pedestrian path will be Seen by pilgrims arriving from all over the globe to seek the blessing of Lord Shiva. The vast ice formation is widespread right from Rambara to Rudra Point because of which roads are being constructed by cutting the way out of the ice. The ice is spread over a length of over 45 feet in some places. Actually, the temple road is covered with 12 to 14 feet of snow from the temple premises along with the holy town of Kedarpuri. But this is not a matter of concern as the authorities in charge are working to clear the way.
What are the Snow-covered Certain Areas of kedarnath?
Generally Snow is in the pedestrian route from Gaurikund to Kedarnath. Also from Bhimbali to Kedarnath. Chhoti Lincholi to Badi Lincholi is also covered with snow. Every year authorities clear the snow and make pathway. But this time in the snow is likely to remain until the summers.
Located at 11,755 feet above sea level, this year Kedarnath received heavy snowfall due to which conditions were very vulnerable. But this will not deter the pilgrims from visiting the Shrine of Kedarnath. This time, in reality, it would be a different experience to be respected for life.
Okay, this was all about the present snow situation in the Kedarnath shrine. Since March, DDMA works on clearing snow. It has been estimated, however, that even if the weather remains clear until the doors open. The pilgrims will still be able to witness the snow as they pass through the ice-cut paths to the shrine.
Find More: Chardham Yatra Package