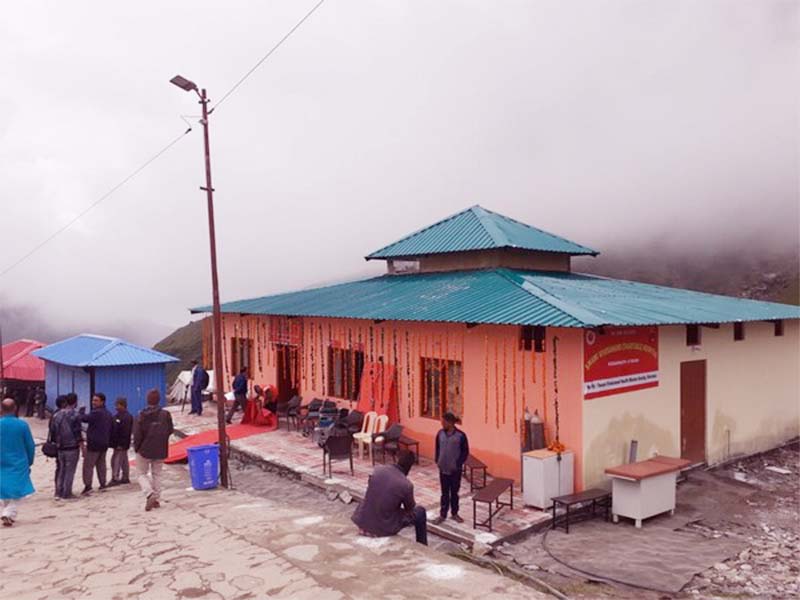 New Hospital in Kedarnath, Free Treatment For Yatris
New Hospital in kedarnath is open for the visitors. This new Hospital in kedarnath is manages by Swami Vivekananda Dharmarth Chikitsalaya trust, there will be free medical care for all pilgrims visiting to Kedarnath Dham. Kedarnath ji one of most holiest temple of Hindus in India. Thousand of devotee visit at Keranath Dham every year. This newly Hospital is inaugurated by 2nd Sep 2019 by the Baby Ranu Maurya(Governer of Uttrakhand) & Trivendra Singh (Chief Minister). On auspicious day as it was Ganesh Chaturthi. They both visited Keradar Baba Temple and offer Puja to get the blessings of Kedar Baba.
Chief Minister, Triverndra Singh said during the inauguration now Chardham Yatra will get boost due to its efficient healthcare service near the temple. Many of the pilgrims faces health issue due to its altitude (3583 M)at Kedarnath ji. Therefore this is most require facility at Kedarnath to have a well-appointed Hospital to serve the Yatris on time.
Facilities at Swami Vivekananda Dharmarth Chikitsalaya
This Hospital has 12 bed inside with emergency services. There would be 2 Main Doctors and around 25 staff will taking care of the Hospital. There are almost all the modern facility available in the Hospital to take care of Pilgrims in any emergency. The common facility at Hospital like X-Ray, Ventilator, ICU (Intensive Care Unit), and separate ICU wards for both men and women etc. This is really commendable to manage the Hospital with such facilities at higher altitude. All the service at there would be free of cost for all pilgrims so you don't have to pay anything if you get any problem while your Yatra to Kedarnath Dham.
Find More: Chardham Yatra Package