Satopanth Tal trek is a trek that takes you to the heights of the Himalayas in the state of Uttarakhand, India. This trek is a combination of beauty and adventure that makes it a popular choice among trekkers. With its stunning views of the mountains and tranquil lakes, the Satopanth Tal trek is an unforgettable experience that will leave you with memories that last a lifetime.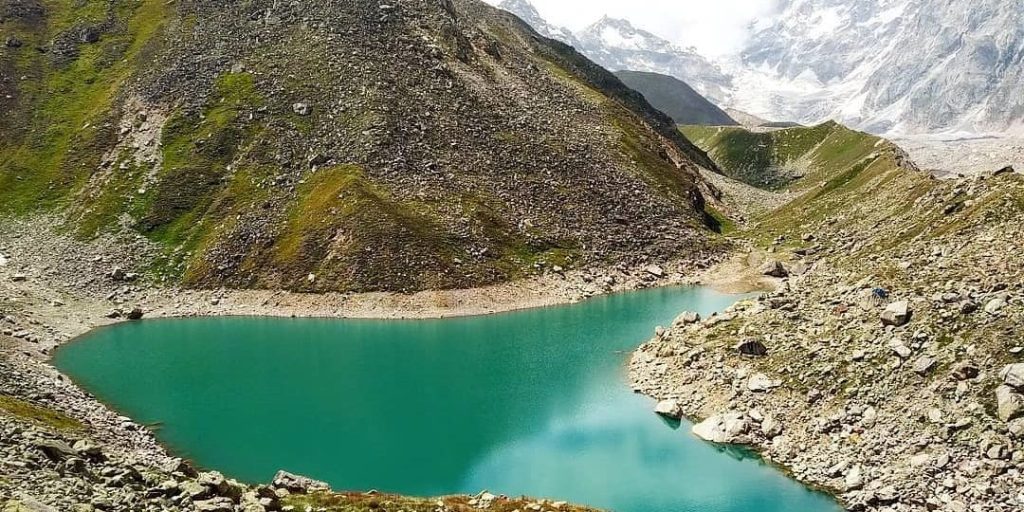 Location of the Satopanth Tal Trek
The Satopanth Tal trek is located in the Chamoli district of Uttarakhand, India. The trek starts from the small village of Joshimath and goes up to the base camp at the Satopanth Lake. The trek is approximately 70 km long and takes approximately 7-8 days to complete.
Best Time to Visit
The best time to visit the Satopanth Tal trek is from May to June and from September to October. These months provide the best weather conditions for trekking and offer clear views of the mountains. The monsoon season in India, from July to August, is not suitable for trekking as the trails become slippery and dangerous. Winter, from November to April, is also not suitable for trekking as the temperatures drop below freezing and the trails are covered in snow.
Difficulty Level
The Satopanth Tal trek is considered to be a difficult trek due to its high altitude and challenging terrain. The trek goes up to an altitude of 4,700 meters and requires a good level of fitness and proper acclimatization to complete successfully. The trek also involves crossing glaciers and narrow ridges, so it is important to be well-prepared before attempting the trek.
What to Expect on the Trek
The Satopanth Tal trek is a journey through some of the most breathtaking landscapes in the world. The trek takes you through lush green forests, over glaciers, and past tranquil lakes. You will also get to see stunning views of the Himalayas, including the famous peak of Nanda Devi.
Along the way, you will also get to see a variety of flora and fauna, including rhododendrons, Himalayan black bears, and snow leopards. You will also have the opportunity to meet the local people and learn about their culture and traditions.
What to Pack for the Trek
When preparing for the Satopanth Tal trek, it is important to pack the right gear to ensure a successful and comfortable journey. Some essential items to pack include:
Warm clothing, including a down jacket and gloves
Hiking boots
Backpack
Sleeping bag
Headlamp
First aid kit
Sunscreen
Sunglasses
Water bottle
Snacks
Conclusion
The Satopanth Tal trek is an adventure that should not be missed by anyone who loves nature, adventure, and the mountains. With its stunning views, challenging terrain, and unforgettable experiences, this trek is a must-do for anyone who is up for a challenge. So pack your bags, grab your gear, and get ready for an adventure of a lifetime.
Why Choose us ?
What makes us diffrent from other tour package companies