If you're looking for a place that oozes with divine spirituality and natural beauty, the Neelkanth Mahadev Temple in Rishikesh, India, should be on your list. Situated amidst the lush green forests and scenic mountains, this temple is one of the most revered shrines in India.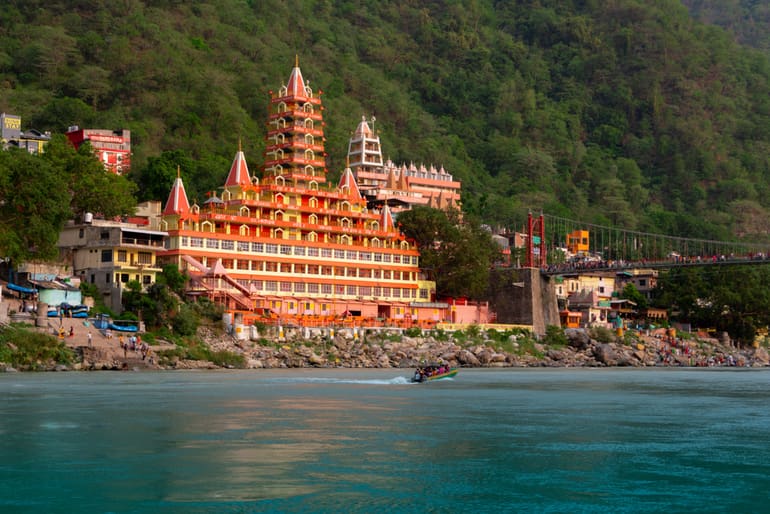 The temple is dedicated to Lord Shiva and is believed to be the place where he drank the venom that came out during the churning of the ocean. The temple's architecture is a blend of traditional and modern styles, with intricate carvings and a majestic tower that can be seen from miles away.
The Legend of Neelkanth Mahadev Temple
According to Hindu mythology, the Devas (Gods) and Asuras (Demons) churned the ocean to obtain the nectar of immortality. During this process, a deadly poison known as Halahala emerged from the ocean. Lord Shiva drank the poison to save the universe and held it in his throat. As a result, his throat turned blue, and he came to be known as Neelkanth (the blue-throated one). The Neelkanth Mahadev Temple is believed to be the place where Lord Shiva rested after drinking the poison.
The Spiritual Significance of Neelkanth Mahadev Temple
The Neelkanth Mahadev Temple is not only a popular tourist destination but also an important pilgrimage site for Hindus. Devotees from all over India visit the temple to seek Lord Shiva's blessings and offer their prayers. It is believed that a visit to this temple can help one attain moksha (liberation from the cycle of birth and death).
The temple is open throughout the year, but the best time to visit is during the Hindu festival of Maha Shivratri. During this time, the temple is beautifully decorated, and devotees offer milk, honey, and flowers to the deity.
Exploring the Surrounding Area
Apart from the temple, the surrounding area is also worth exploring. The temple is located on the foothills of the Himalayas, and the scenic beauty is breathtaking. One can take a trek to the nearby waterfalls or go on a jungle safari to see the local flora and fauna. The area is also famous for adventure sports like white water rafting, bungee jumping, and camping.
Final Thoughts
The Neelkanth Mahadev Temple is a must-visit for anyone looking to connect with their spiritual side and experience the natural beauty of India. The legend of Lord Shiva and the spiritual significance of the temple make it a unique destination. The surrounding area also has a lot to offer, making it an ideal place for a spiritual retreat or an adventure-filled vacation.
Why Choose us ?
What makes us diffrent from other tour package companies