The Chardham Yatra is one of the most revered Hindu pilgrimages in India, attracting millions of visitors every year. Whether you are a seasoned traveler or a first-timer, packing for this journey can be a bit daunting, especially given the challenging terrain and unpredictable weather conditions of the region. Here is a comprehensive guide to help you pack the right items for your Chardham Yatra journey.
What to Pack for Your Chardham Yatra Journey?
Essential Clothing
The Chardham Yatra route takes you through high-altitude regions with varying weather conditions. It is important to pack clothing that will keep you warm and dry in the cold mountain air, while also providing comfort and breathability during strenuous activities such as trekking.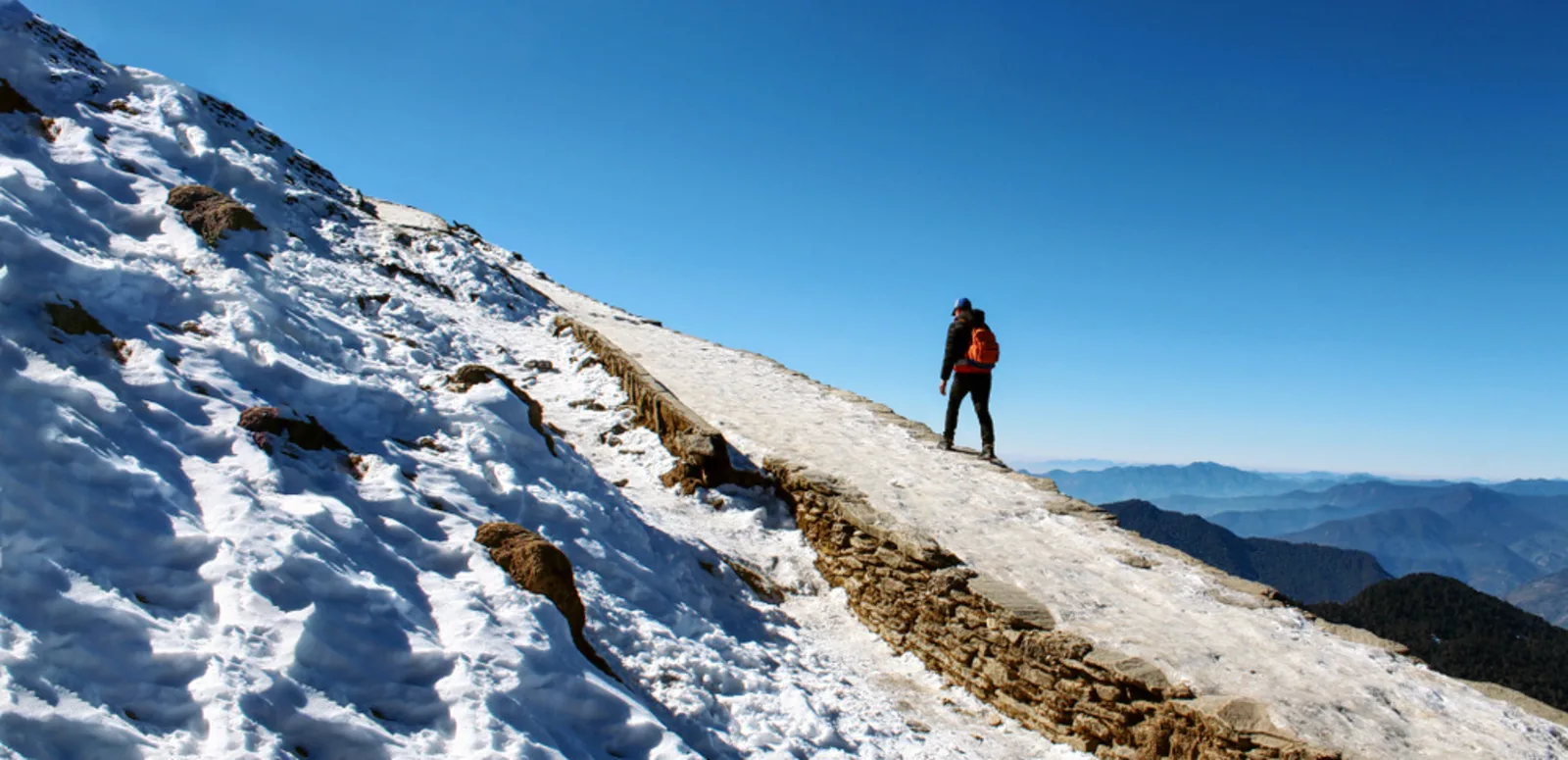 Some essential clothing items to pack for your journey include:
Warm jackets or sweaters
Fleece or woolen shawls
Thermals or long underwear
Comfortable and breathable trekking pants
Waterproof and windproof outerwear
Warm gloves and caps
It is also important to pack lightweight, quick-drying clothing for the warmer parts of the journey, such as cotton t-shirts, shorts, and skirts.
Footwear
Comfortable and supportive footwear is a must for the Chardham Yatra journey, given the nature of the terrain and the amount of walking involved.
Here are a few footwear options to consider:
Trekking boots or hiking shoes with good ankle support
Waterproof and non-slip boots or shoes
Comfortable and durable sandals or flip-flops
Warm socks and insoles
Accessories and Personal Items
Here are some essential accessories and personal items to pack for your Chardham Yatra journey:
Warm hat and sunglasses
Sunscreen and lip balm
Personal hygiene items such as toothbrush, toothpaste, and soap
First-aid kit with pain relievers, antiseptics, and bandages
Reusable water bottle
Portable charger or power bank
Camera and extra memory cards
Cash and credit cards
Travel Documents and Money
It is important to keep your travel documents and money safe and secure during your Chardham Yatra journey. Pack the following items to ensure a smooth and hassle-free trip:
Passport or photo ID
Airline tickets and boarding pass
Cash and credit cards
Traveler's checks
Travel insurance documents
Additional Items
Depending on your personal preferences, you may also want to pack the following items for your Chardham Yatra journey:
Snacks and energy bars
Portable stove or camping gear
Sleeping bag and camping mat
Books, music, or games to keep you entertained during downtime
Spiritual items such as prayer beads or religious texts
In conclusion, the Chardham Yatra journey is a once-in-a-lifetime experience, and packing the right items is essential to making the most of your trip. With this comprehensive guide, you are well on your way to having a comfortable and memorable journey through the holy shrines of India.
Why Choose us ?
What makes us diffrent from other tour package companies